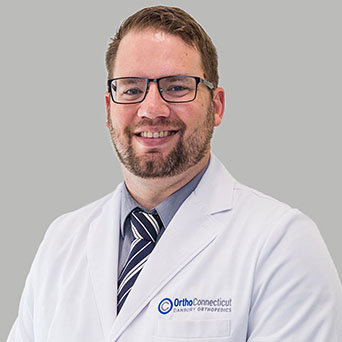 Specialty:
Pain Management
Interventional Pain Medicine
Address:
2 Riverview Drive
Danbury, CT 06810
Dr. Drew Cornwell is a fellowship-trained Interventional and Multidisciplinary Pain Management physician. He works to combine conservative therapies and non-opioid medications with minimally-invasive procedures to help his patients get back to the activities and events that bring joy and meaning to their lives. Drawing from his medical background in osteopathic medicine he feels it is important to assess and tailor each patient's treatment plan individually.
Drew Cornwell graduated from Lake Erie College of Osteopathic Medicine in Erie, PA. He completed his residency at Geisinger Medical Center in Danville, PA where he was Chief Resident in the Department of Anesthesiology and Pain Management. Dr. Cornwell finished his fellowship training at Case Western/University Hospitals Cleveland Medical Center in Cleveland, Ohio.
Dr. Cornwell has wide experience in research, lectures, presentations, and is a published author. He has also spent time as a textbook content reviewer for Wolters Kluwer, a volunteer coach for American Youth Soccer, and an Assistant Scoutmaster for the Boy Scouts of America.