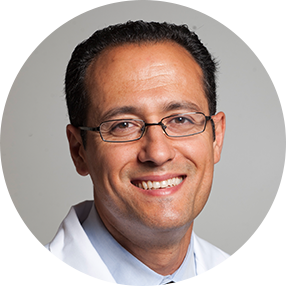 Specialty:
Orthopedic Surgery
Hand/Upper Extremity
Address:
2 Riverview Drive, Danbury, CT 06810
Phone:
203-797-1500 Ext: 6626
Dr. DiGiovanni is a board-certified orthopedic surgeon specializing in disorders of the hands and upper extremities. He completed his fellowship training in hand surgery at the Hospital for Joint Diseases/New York University in New York, NY. He received his M.D. from the Mount Sinai School of Medicine in New York, NY, and was a resident at Mount Sinai Hospital. Dr. DiGiovanni counts athletes, musicians, and injured workers with hand injuries specific to their careers among the numerous patients he has treated.
Specialty Areas:
Hand Surgery, Wrist and Elbow Surgery
Board Certification:
American Board of Orthopedic Surgery
Medical Licenses:
Connecticut, New York