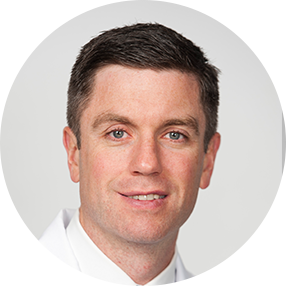 Specialty:
Orthopedic Surgery
Hip and Knee
Address:
2 Riverview Drive, Danbury, CT 06810
Phone:
(203) 797-1500 ext. 6632
Dr. Dunleavy is a board-certified orthopedic surgeon specializing in disorders of the hips and knees. He completed his fellowship training in adult reconstructive surgery at Brigham and Women's Hospital at Harvard University in Boston, MA. He received his M.D. from the Georgetown University School of Medicine in Washington, DC, and was Chief Resident at St. Luke's-Roosevelt Hospital Center at Columbia University in New York, NY. Dr. Dunleavy is an educator in his field and regularly gives presentations and seminars on a variety of joint replacement topics.
Specialty Areas:
Hip and knee specialist: joint replacement surgery, total hip replacement, total and partial knee replacement, robotic assisted total hip replacement, robotic assisted partial knee replacement, revision surgery, complex hip and knee reconstruction/ revision, minimally invasive hip and knee replacement techniques, customized knee replacement
Board Certification:
Board Certified
Medical Licenses:
Connecticut and New York