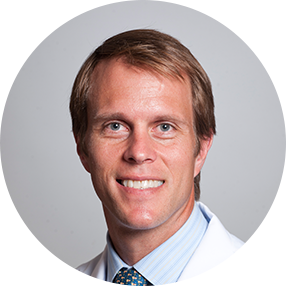 Specialty:
Orthopedic Surgery
Sports Medicine
Knee
Hip and Shoulder
Address:
2 Riverview Drive, Danbury, CT 06810
Phone:
203-797-1500 Ext: 9604
Dr. Henshaw is a board-certified orthopedic surgeon specializing in sports medicine as well as arthroscopic knee and shoulder surgeries. He completed his fellowship training in sports medicine and shoulder surgery at the Hospital for Special Surgery in New York, NY. He received his M.D. from the Columbia University College of Physicians and Surgeons in New York, NY and was Chief Resident at the New York Orthopaedic Hospital of Columbia University. Dr. Henshaw has published several articles and presented papers on rotator cuff injuries, ACL injuries, and orthopedic implants.
Specialty Areas:
Arthroscopic knee and shoulder surgery, sports medicine
Board Certification:
American Board of Orthopedic Surgery, General Orthopaedics
American Board of Orthopedic Surgery, subspecialty certification in Orthopaedic Sports Medicine
Medical Licenses:
Connecticut, New York