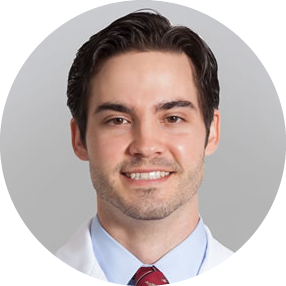 Specialty:
Pain Management
Interventional Pain Medicine
Address:
2 Riverview Drive, Danbury, CT 06810
Phone:
(203) 797-1500 ext. 4412
Dr. Hochkeppel is a board-certified interventional pain-management specialist. He completed his fellowship training at Stanford University, Palo Alto, CA. He received his M.D. from Robert Wood Johnson Medical School, Piscataway, NJ, and completed his residency in the department of anesthesiology at the Icahn School of Medicine at Mount Sinai, New York, NY. Dr. Hochkeppel is the director-at-large of the executive board for the Residents & Fellows Section of the North American Neuromodulation Society, and believes in a holistic and multidisciplinary approach to helping patients manage chronic pain.
Specialty Areas:
Chronic pain management, neuromodulation procedures, regenerative therapies
Board Certification:
American Board of Anesthesiology, Pain Medicine
American Board of Anesthesiology, Anesthesiology
Certifications:
Advanced Cardiac Life Support
Pediatric Advanced Life Support
Basic Life Support
Medical Licenses:
Connecticut, New York, California