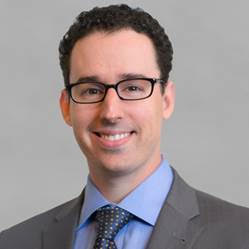 Specialty:
Orthopedic Surgery
Hand/Upper Extremity
Address:
2 Riverview Drive
Danbury, CT 06810
Phone:
203-797-1500 Ext: 6626
Aaron Insel, M.D., is fellowship-trained in hand & upper extremity surgery and specializes in both conservative and operative treatment of the hand, wrist, elbow, and shoulder. He completed his orthopedic surgery training at the prestigious University of Pittsburgh Medical Center. He then went on to complete his fellowship at SUNY Stony Brook where he learned from several world-renowned faculty and leaders in the field of upper extremity surgery.