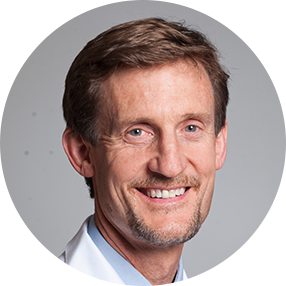 Specialty:
Orthopedic Surgery
Hand/Upper Extremity
Address:
2 Riverview Drive, Danbury, CT 06810
Phone:
203-797-1500 Ext: 6300
Dr. Lunt is a board-certified orthopedic surgeon specializing in disorders of the hands, wrists, and elbows. He completed his fellowship training in hand surgery at Columbia Presbyterian Medical Center in New York, NY. He received his M.D. with honors from Columbia University College of Physicians and Surgeons in New York, NY, and was a resident at Long Island Jewish Medical Center in New Hyde Park, NY. Dr. Lunt is a member of the prestigious American Society for Surgery of the Hand and the New York and New England Hand Societies.
Specialty Areas:
Upper extremity surgery, including hand, wrist, and elbow.  Endoscopic carpal tunnel surgery, joint reconstructions, trauma
Board Certification:
American Board of Orthopedic Surgery; Certificate of Added Qualification in Surgery of the Hand
Medical Licenses:
Connecticut