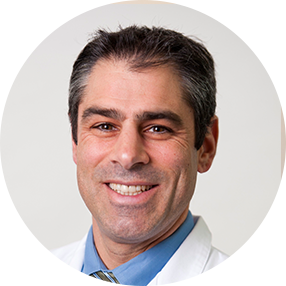 Specialty:
Orthopedic Surgery
Sports Medicine
Shoulder and Elbow
Address:
2 Riverview Drive, Danbury, CT 06810
Phone:
203-797-1500 Ext: 6635
Dr. Mulieri is a board-certified orthopedic surgeon specializing in disorders of the shoulders and elbows. He completed his fellowship training in shoulder and elbow surgery at the Florida Orthopedic Institute in Tampa, FL. He received his M.D. from the Mount Sinai School of Medicine in New York, NY, and was a resident at the Tufts-Affiliated Hospitals' Orthopaedic Residency Program in Boston, MA. Dr. Mulieri was also a visiting professor at the Mayo Clinic in Rochester, MN, where he studied the most advanced techniques for the treatment of complex elbow problems.
Specialty Areas:
Shoulder and Elbow Surgery, including arthroscopic shoulder and elbow surgery, shoulder and elbow replacement, and complex shoulder and elbow surgery.
Board Certification:
American Board of Orthopaedic Surgery, certified.
Medical Licenses:
Connecticut and Florida