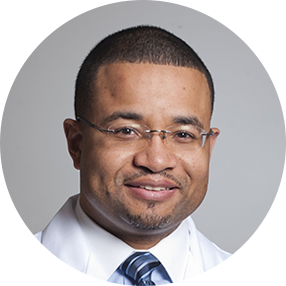 Specialty:
Orthopedic Surgery
Foot and Ankle
Address:
2 Riverview Drive, Danbury, CT 06810
Phone:
203-797-1500 Ext: 6628
Dr. Sealey is a board-certified orthopedic surgeon specializing in disorders of the feet and ankles. He completed fellowship training in foot and ankle surgery at the Institute for Foot and Ankle Reconstruction at Mercy Medical Center in Baltimore, MD. He received his M.D. from the State University of New York at Downstate Medical Center in
 Brooklyn, NY, and was a resident at New York Medical College in Valhalla, NY. In 2008, Dr. Sealey received the prestigious Roger A. Mann Award, the highest clinical research honor given by the American Orthopaedic Foot and Ankle Society.
Specialty Areas:
Foot and ankle trauma; Orthopedic Trauma; General Orthopedics; complex foot and ankle reconstructive surgery; foot and ankle sports injuries (ligament and osteochondral injuries); ankle, midfoot, and hindfoot arthritis; ankle replacement surgery; tendon and ligamentous disorders; hallux valgus (bunions); lesser toe deformity; ankle and subtalar arthroscopy
Board Certification:
American Board of Orthopedic Surgery
Medical Licenses:
Connecticut